Nexus Pain Center
Helping patients LIVE more fulfilling lives
About Nexus Pain Center
The NEXus Pain Center of Columbus, LLC, stands as a leading healthcare organization dedicated to delivering innovative medical solutions within a patient-centric framework, all aimed at enhancing outcomes for every individual. Our comprehensive range of services spans from minimally invasive procedures to the effective management of medications and covers all aspects in between, all geared toward ensuring superior results for a wide spectrum of pain sources.
Founded in Columbus, Georgia in 2009, our clinical team, comprised of physicians and advanced practice providers, has extended its reach to meet the healthcare demands of other vital regions, including Lagrange, GA, Fayetteville, GA, McDonough, GA, and Newnan, GA.
As an interventional-based practice, the NEXus Pain Center of Columbus offers cutting-edge procedural solutions for spinal, peripheral joint, and soft tissue ailments. Our repertoire of therapies includes spinal cord and peripheral nerve stimulation, nerve ablations, joint injections, and targeted pain blocks. Our team of board-certified physicians is readily available to provide personalized treatments tailored to alleviate the source of your pain.
If you are in need of assistance, we encourage you to reach out to our office today for a consultation to explore your treatment options. Our experienced team of healthcare professionals is dedicated to ensuring a seamless and supportive visit experience across all our clinical locations. Your well-being is our priority, and we are here to assist you on your path to pain relief and improved quality of life.
Our Doctors Are Here For You
We are a preeminent healthcare organization providing innovative medical solutions in a patient-centered environment to enhance outcomes for all.
Explore our services to See  How We Can Help You
Insurance Information
We want to make sure all patients feel cared for at Nexus Pain Center. If you have any follow-up questions about your insurance coverage, please give the office a call.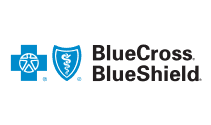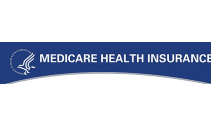 877-963-9876
7351 Old Moon Rd,
Columbus, GA 31909
877-963-9876
1275 Hwy 54 W
Suite 100
Fayetteville, GA 30214
877-963-9876
1015 Lafayette Pkwy
Suite 100
LaGrange, GA 30241
Certificates in Excellence